in the past few days...
I have finshed 3 crochet items/things. LOL
For father's day i made paul GROMIT (minus the face because i didnt have the proper buttons and didnt want to se just any ol' buttons cus it's GROMIT!!!!)..Paul LOVED it even without a face (he's a brit so wallace & gromit is a fav). We also got him 2 Dvd's he wanted and a gazebo/sun shade that fella fter 2 days. We returned it and got a re-fund and he is using tha money for "man-building-supplies"..LMAO.
After i made Gromit heather wanted a stuffed toy so i let her pic from about 10 patterns and she picked....THIS:
the UGLY DUCKLIN'!!!! LOL.
After that was done i decided to try ONE more time on the shrug that goes with the tank-y top that i posted pics of. I figured it would go smootly because the top did..NOPE. I . WAS. WRONG.
I am the type of person who likes FULL instructions..word for word. This was a bit challenging for me. BEcause when someone says: "word 79 dc's evenly spaced around" i NEED to know EXACTLY where to put the buggers. So i tried it 3 times...didnt end up with 79 evenly spaced dc's so a friend of mine basically told me where to put them. GRRRRR. Me and numbers are NOT good. I HATE MATH..so iHATED figuring out where these stitches would go (it wasnt like they were in a straight line, it was in rounds. UGH.
So i finished the matching shrug to the top and i will NOT be making that shrug again!..too much of a hastle.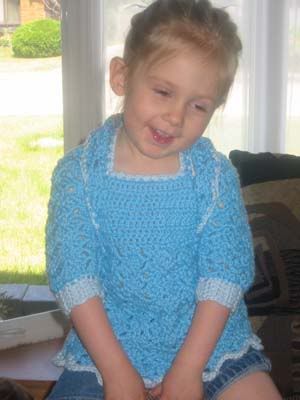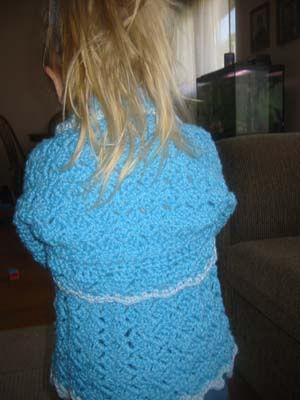 So i have been busy!
Now i have to make the CANADA DAY Top that a friend of mine designed for me! yahhhhhhh...
AND i have to make a top for my neiece for her b-day (the same one i made heather a post ago :)) Except my neice's is going to be PINK with blue trim & a size bigger!.
so yeah...enought from me...stuff to get started on!
p.s. What is up with trying to post pics on here...took me a good 30 MINS to TRY and get them on here then i had to upload them ONE by ONE and that didnt even work 1/2 the time.
This is VERY annoying.
Anyone know a better site this is? (THAT WORKS!?)